Privacy Policy
TSP Accountants & Business Advisors ABN 49 003 225 30 is committed to protecting your information privacy.
This Privacy Policy protects your privacy in personal information about you which we may obtain when you seek to access and use our website. It does not apply to corporate information. Details of our information practices specific to particular services are provided when you request the service and may override this policy.
Information we obtain
We may obtain information:
When you first submit to us an application to use our website and obtain a user name and password;  when you knowingly give us information when applying for or purchase any goods or services on our website or contact us via our website;
Creation of cookies when you visit our website. A cookie is a small amount of information which is transferred to the hard drive of your computer and which can identify your web browser but not you. A cookie can collect and store information, but cannot interfere with your computer. Most cookies we use are "session cookies" that delete themselves at the end of your session. If you want to, you can disable your web browser from accepting cookies. If you do, you can still access our website, but not all services may be available.
Why we collect information
We collect information in order to:
Identify your security access to our website;
Keep a record of our dealings with each other;
Develop a data profile to enable us to tailor goods and services to you and enhance the content of our website.
By giving us information, you consent to these uses. We will use personal information about you only:
As you consent; or
For purposes related to the reason you gave us the information for, and even then, only if you would reasonably expect us to use it.
We will not disclose any personal information about you, except to:
our related companies; or
our suppliers, as necessary to enable them to help us provide goods and services to you.
Security and confidentiality
We have implemented procedures and installed equipment to safeguard the security and confidentiality of your information. When connected to our website to place orders, your order information is submitted to TSP Accountants via our secure web pages which utilise 128bit encryption. We continually review these arrangements to ensure we are doing all that is reasonably and technically feasible to protect your information, although we cannot guarantee that it is totally protected from hackers or misuse.
Access
If you believe any information we have obtained concerns you as an individual, you may request us for access to this information and, if we are reasonably able to do so, we will give you this access. If you want to access this information, please send your request to admin@tspaccountants.com.au.
If you believe our information about you as an individual is inaccurate or outdated or is misleading because it is incomplete and you wish to change this information, please send your request to admin@tspaccountants.com.au. We will then amend the information as you request, or give you reasons why not.
You need to be aware that this Privacy Policy does not apply:
To dealings with us except via our website or in respect of our website services; or
To corporate information that is not also about any identifiable person; or
If you access another website through a link from ours. In this case the privacy policy of the owner of the other website (if any) will apply.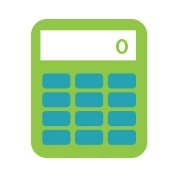 TSP ACCOUNTANTS CAN ASSIST YOU WITH A RANGE OF SERVICES.
We are proud partners with