Years of combined experience helping businesses in many industries has given us a wealth of knowledge  to what does not work when it comes to unlocking the true potential of your business. At TSP Accountants, we can assist you with all facets of your business trajectory.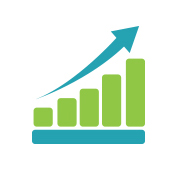 STARTING A BUSINESS 
We can assist you in starting a business from scratch or purchasing an existing business. We will work with you to determine the most tax effective structure (company, trust, partnership or sole trader) for your business whilst also ensuring that your personal assets are protected. We can assist in selecting the most appropriate method of capturing your business transactions and have extensive knowledge of all the major computerised accounting packages such as MYOB, Xero, Reckon and Quickbooks.
RUNNING & GROWING A BUSINESS
The TSP team can guide you through the intricacies of running a business such as meeting your taxation and GST obligations, paying your staff the correct wages, complying with Superannuation Guarantee requirements and managing your Single Touch Payroll obligations. We have a wealth of business knowledge and experience in a wide variety of industries so are well placed to help you grow your business>We can undertake regular meetings with you to analyse your business in great detail or a one- off review to unlock the true potential of your business.
BUSINESS SUCCESSION PLANNING 
For many reasons, you may decide it is time to move on from your business. You may wish to sell your business, hand it on to a family member or employee or just walk away. We can assist you in this process, which ever option you decide.

TSP ACCOUNTANTS CAN ASSIST YOU WITH A RANGE OF SERVICES.
We are proud partners with